Painting of Lock Lewis by W. Jones 1928-30. It is hanging in Pontypridd Library
Dad was born at his Nans house Mary Jane Sandiford at 2 Edmunds Terrace, Gelli dawel, Lock Lewis, Rhydyfelin, on the 8th November 1924.
While I was at Glamorgan records office 20/04/2016, I looked for Dads school records. Unfortunately, only the girls school registers have survived. Although I was not allowed to view them due to Data protection, the assistant did look and said she saw some of dads sisters in the register.
The infants/junior school
Dad talks about his Schooldays
24.12.2016
The Infants and Junior School, 1970s
NB. Dad couldn't remember the Metal Footbridge at the end of Parc Terrace at first, until I said it was on the map below
Metal Footbridge( end of Parc Terrace)
Dads walk to school was down the road to Parc Terrace and over the railway via a metal footbridge. There he would walk almost a straight route past Commercial Street, up Stanley Street and finally to the school. He said he was allowed to be late because of his disability. He was also allowed to leave 10 mins early so he wasn't walking with a mass of children possibly being rushed and tripping.
He had a couple of school mates he remembers: Arthur Davies and Reggie Morgan(both neighbours). He said after school they would play in the street. Maybe kicking a ball, or rounders or cricket.
He said Reggie used to mess around with the drains in the street, leading to him being poorly.
Dad also said that 2 teachers lived down by the Club Grandad used to go to. (Mr Lewis and Mr
Morgan.)
As a schoolboy in the 1930s dad got involved in the local marching jazz band. They were dressed as 'Black and White' minstrels and all played Kazoo's. At first dad was a mascot, marching at the head of the band. As he got a bit older he became part of the band. In the days before political correctness they were called the Senghenydd Coon Jazz Band..they practised in the Gwern Y Milwr Hotel on the square.. (below left)
Example of a Kazoo band from the 1960s
1926 South Wales marching Jazz Bands
(silent film)
Kazoo Jazz band
1960s. Station Terrace in background. The Station House is left.
Great picture from the 1920s of Station Road(Gwern Avenue). Station Terrace where

dad

lived is the row of houses up the end of the street. A steam train had just arrived at the station as the steam can clearly be seen behind the houses.
One of the events that

dad

took part in as a schoolboy, was the annual Whitsun Walk through the village. It was organised by the Salvation Army. They marched from various church's around lower commercial street, up to the square. There they would sing and play hymns, before marching up High Street towards the school, along Stanley Street and back down Commercial Street as pictured. The whole event lasted a few hours.
Dad talking about Whitsun Walk
24.12.2016
When Grandad and Nan moved to Senghenydd in the mid 1920s, Dad attended Senghenydd School. This was 3 seperate school buildings, Infants, Juniors and Seniors. Dad went through all stages.
Dad talking about his childhood
Christmas
( 22 Dec 2016)
Dad talking about Hospital
4.1.2017
When dad left school, he went to work with his father at the Windsor Colliery, Abertridwr, although he didn't stay there long underground because the mine water would play havoc with the joints of his disabled foot/leg. Dad then went onto work at the Cinema, leaving Grandad at the Colliery.
Sometime during WW2, Grandad and Dad moved onto Quarry work near Caerphilly. With Grandad cutting the rock, Dad pushing the cart and waiting for it to be loaded onto a lorry.
After 25 years of going underground Grandad finally walked away from Coal Mining for good..Silicosis was all he had to show for it.
Miners Hospital, Caerphilly
Dad was born with a club foot, so that meant he spent lots of time at Caerphilly hospital and his foot and leg in plaster of paris. He attended hospital almost on a monthly basis all the way up til he was about 14!
As dad grew older he visited both sets of Grandparents quite regularly. He would walk over the mountain towards lock lewis (his dad showed him the route). Crossing the railway bridge, before walking over the field towards Mary Janes house at Gellidawel. After visiting her he would make his way along the canal to a bridge further up that would lead him to The Broadway, Treforest where Joe and Emma
lived. He recalls stopping at a sweet shop on the
way. On a few occasions he said his Grandad
would meet him at the bridge and walk with him to The Broadway.
Dad said that Emma would always give him a tin of sardines to eat. After a couple of hours with them, he would reverse the route. Calling back into his Nans at Lock Lewis to say he was going home.
While at The Broadway, Dad would occasionally take this Trolley Bus into Pontypridd town centre.
​
He would look round the shops etc. It was in Pontypridd that he heard a young Tom Jones perform at some of the local Pubs.
Dad remembers that while living at Station Terrace there was a local midwife (Mrs Gough he thought), he said she also ran the shop on the corner.
​
The corner shop can be seen here at the end of Station Terrace.
​
As the 1939 Prewar record shows, dad was right.The shop was at No 1. Station Terrace and Elizabeth Gough is down as Certified Midwife Retired.
When WW2 broke out dad received his call up papers and had to report to Cardiff for a Medical. He went with 6 friends. They all passed but he failed because of his deformed foot and wearing glasses. Sadly all his friends lost their lives.
Parc Hall Cinema, Senghenydd.
At 16 Dad became the youngest projector operator to work at Senghenydd Cinema. WW2 had begun and although not officially in the homeguard, because he handled sensitive war effort films, the officer at the Homeguard Headquarters next to Ex servicemens club, issued him with a Uniform. He would show the current films through the week but sundays were for British Armed forces personnel.
He also recalls Amercican Forces personnel in the area. They would supply local girls with stockings etc.
While working at the Cinema, dad would also deliver milk from Parc-Newydd farm behind Station Terrace on a Horse and Cart around the local area in the mornings.
And in the afternoons deliver Bread from a Caerphilly Bakers.
Dad and Grandad engaged in many jobs; including farmwork, Quarrywork near Caerphilly and even laying watermains from Abertridwr and up the mountain.
Dad talking about working at the Cinema 2016
The photo below is from the 1930s and it is taken just down from the Square looking towards Abertridwr. The shop on the right was owned by Marshalls. And they also owned the Grocer shop next to this one.

Dad

said he would help the van driver drive to Cardiff for more stock. He said on one occassion they gave a young girl who was at Cardiff Docks a few sweets etc because she was hungry. When they had loaded the supplies they drove back to Marshalls below. How surprised
they were when they
opened the back of the
van to find the little girl
munching away on the
food!! So back to Cardiff
they went to drop her off.
The girls name was
Shirley Bassey

!!!!
I tried to confirm dads account by emailing Shirley Basseys Personal Assistant Victoria Settepassi. On 2nd May 2017 she replied saying they couldnt be of any help suggesting Shirley doesnt remember..
Dad talks about Shirley Bassey
24.12.2016
Dad said he used to take his mom shopping to Marshalls for Groceries etc. He said Nan was always pricing things up and putting things back. So dad used to walk behind her round the shop and put all the things she put back on the shelves, in his basket and bought them for her.
​
Another thing dad said he did in WW2 was to give his ration book to his mom to buy extra food.
Dad also used to go with Nan on the bus to Caerphilly shopping. He said his mom always loved to go to the old Woolworths store (pictured here).
Milk delivery round Senghenydd 1912.

Dad

did this the same way late 1930's.
Dad

says he had a Brown Mare named POLLY, pulling his cart.
Dad

would also visit the Signalman in this Signal Box. He would help operate the levers, and have a cuppa quite regularly..
Dad talking about Senghenydd Station
24.12.2016
Next are memories from one of dads neighbours Arthur Davies. He used to work at Senghenydd Station and has listed the people who worked there.

Dad

remembers all these people..
Dad said Bill Manship was a neighbour who knocked at dad's door accusing him of not paying for a ticket. Dad quietened him down by showing him it!...
This is one of the jobs that

dad

helped with. The exchange of single line tokens..
(a long metal key...)
The old Co-op on Thomas Street, Abertridwr. It is now a Spar Shop.
It wasn't all work for dad through the war. He was also quite the Dancer in his day.
He was very well known for it, even teaching dancing non professionally!
One young lady in particular who dad was teaching struck up a romance with him (Beryl Wygold he recalls). They dated for quite some time eventually leading to dad proposing to her. She accepted and they made wedding plans. It was all called off when dad found out she was seeing someone else behind his back!
Tuesday and Friday he went down to Abertridwr, Thomas Street. Above the old Co-op(seen here).
It was called Premier Dance Hall.
Dad was a popular attendee! He became one of the M.C.s (Master of Ceremonies). Instructing the band what to play and anouncing it to the crowd.
He also helped the Bus Driver when dropping people home around 2am on fridays, down to Caerphilly and back up to Senghenydd. Because of this dad was waived the fee.
Dad said when he got off the bus at Senghenydd square at 2am, he was always met with the local Policeman (Constable Morgan) who would walk with him to his house.
Dad also went dancing at the Workingmens club in nearby Bedwas. He was also chosen to dance at Cardiff a couple of times. He even danced with a couple of well known actresses of the day.
Throughout his dancing days, he also won a Gold, Silver and Bronze medal. (these were put in Nans coffin). He only stopped when he got married to Mom(Megan).
Dad

also went here at Senghenydd Community Centre, Gwern Ave (Station Terrace can be seen at top of hill). It was formerly the Park Hotel and Assembly rooms. And it was also used as a Police Station until one was built further up this road in 1904.
Dad

said the top floor was the snooker hall in the 1930s/40s which he was the youngest member of the snooker team. And the basement was used for Dances, which he would attend.(it still is today).
Dad talking about his Dancing days.
The entrance was on the side of the building and dad described the layout upstairs. see diagram.
As the war continued dad eventually found work at Simmonds Aerocessories on the Treforest Industrial Estate. The factory produced aircraft equipment for the war effort. Infact most the Industrial Estate worked for the war effort. Employing around 16,000 people! Dad remembers the factories being camoflaged.
After the war, dad found work with Grandad and sister Elsie at Hancocks Brewery, Cardiff. They would travel by train from Senghenydd. He said they would start work around 8am and finish around 5pm, Monday to Friday and midday Saturday. If Cardiff City FC were playing, Dad would attend with Grandad and another friend after work on Saturday. Ticket prices were about 1 shilling and sixpence,(7.5 p in todays currency).
Eventually he would strike up a friendship with Mom
(Megan) who was friends with Elsie.
Grandads job was to unload the lorries and carts of the empty pint bottle crates and stack them waiting to be sent on the conveyor to be washed.
Dad talking about Hancocks Brewery. 4.1.2017
Mom and Elsie were in the team that washed the bottles. They would then be filled with the Hancocks brands of Bitter and Mild beers. After that they were put into crates and stacked in the warehouse waiting to be loaded and
delivered.
Dads job was to stack the half pint bottle crates.
Dad would often send pop to Mom as their friendship grew.
They started dating and eventually Dad proposed.
Mom then moved from lodgings in Cardiff to Nan and Grandads house at Senghenydd. After they married, they found lodgings in Tudor Street, Cardiff.
They were married at Cardiff Registry Office in 1953.
Mom

and

Dads

Marriage Certificate a week before Christmas 1953. Its interesting that it has

Moms

address she was staying at in Cardiff and that Aunt

Nancy

was present as a witness even though

Dad

couldnt remember any of his family present..
Moms

address in Cardiff at 15 Moira Terrace. It appears to be flats above shops. She lived quite close to Queen Street Station. This was about a mile from Hancocks Brewery..
One of the highlights of

Mom

and

Dads

week while staying at

Nan

and

Grandads

was the Sunday(occasionally Saturday) trip to Barry Island! Back in the 40's and 50's, Barry Island was the 'in' place to go. Thousands would descend at weekends from all over South Wales.

Dad

said they

would catch the train from Senghenydd and usually travel via Cardiff

to Barry.

Nan

would also
accompany them as would

some of

Dads sisters

. He said,
they usually left

around 10am and return about 6pm.
​
Back in the day it

had a Butlins Camp.
A Fun Fair.
Long Beaches.
Lots of Entertainment
and shops.
It was a full day out.
They always had a great time..
Dad talking about Barry Island
4.1.2017
Typical Back to Back houses, Birmingham
This is me around 4yrs riding my trike along Upper Thomas Street.
At the top end of Upper Thomas Street was Villa Park.
In 1954 they moved to Bordesley Green, Birmingham to be with Moms brother Ceri, who had had his leg amputated in a farm accident in Canada.
Mom and Dad found work at a factory in Digbeth. Dad then moved jobs and was working for Wrights Rope Making Company near Garrison Street.
Uncle Ceri found work firstly at Landor Carburetor and then at Osram GEC, Witton.
Mom continued working until she had Dave in 1955. A while later they moved to Park Field Rd, Alum Rock. Beryl was born here in 1957 and I was born in 1961.
Dad moved jobs to the Car Manufacturers; Morris Commercial at Adderley Park. He worked here for about 15yrs until being transfered to the Rover Car Manufacturers at Acocks Green. He would on occasion have to travel in a van to pick up things from the Solihull branch.
Within a couple of years we moved again to Upper Thomas Street, Aston. This was after mom and dad did an all day 'sit in' at the council offices until they were issued with a property. Dad even had to sleep on the living room floor to keep it.
Even though it was their 1st real council house,it was the slums of Brum. They were back to back houses and basic. One room downstairs, with a
very small kitchen (little more than sink,cookercabinet).this led down to the coal cellar. One room on 1st floor. Then up another flight of stairs
to the Attic room. Trev, was born in this house in 1963.
Toilets were outside, up an alleyway to the rear courtyard. They were more like brick sheds with corrogated roofs. In this courtyard were more houses and families. One 'house' backed on to another!
There was no Bathroom. Bathing was a tin bath in front of a coal fire!
After a few years when Birmingham was in the process of clearing the slums, and building the Aston Expressway, we were re-housed in 1967 to the suburbs of Kitts Green. These houses were developed in the 1930s, with well laid out roads. All the houses had front and back gardens, indoor toilet and bathroom.
On Friday 15th September 2017 around midday, Dad passed away Peacefully at Heartlands Hospital..He had been admitted on Sunday 13th August with a Chest Infection..Once in hospital, his condition deteriorated becoming Pneumonia..
​
For the previous couple years dad had struggled with his health..Chest Infections every couple of weeks became the norm...I was called into the hospital at 3.30am and was told his breathing had changed..I stayed until 11am when Trev took over staying by Dads bedside, while I moved my car Dad

passed..
​
His funeral was on Monday 2nd October at 1.30pm at Yardley Crematorium, Birmingham...
Some of the many flowers and wreaths sent by family and friends
Dads Signature when he had normal vision..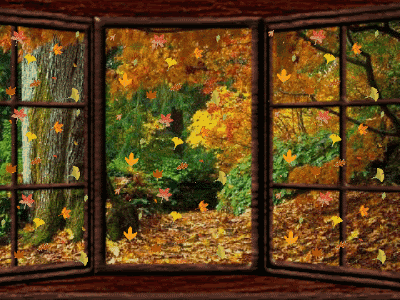 In accordance with

Dads

Final request, on Saturday 25 Nov 2017, we travelled to Penyrheol Cemetery, Caerphilly and laid him to rest. The conditions could not have been more perfect. After almost 93 years he finally went home to the
Land of his Fathers.....
We all remember you and we smile, We do not cry because your not in denial.
We know your sleeping and may not wake up,
But right now your dreaming, of all our love.
I'm here to say that dream is true,
And we will dream together, when we're with you.....
by Laura Williams (Dedicated to her Grandmother Nancy(Dads sister) and Dad)30.1.2018
The funeral was well attended by family and friends, including cousins from both North and South Wales..even Dads Nurses were there.
The Service was taken by

Stephen

Measures

who did Moms service..Below is the complete transcript of what he said...